Patrice Surdi D.M.D.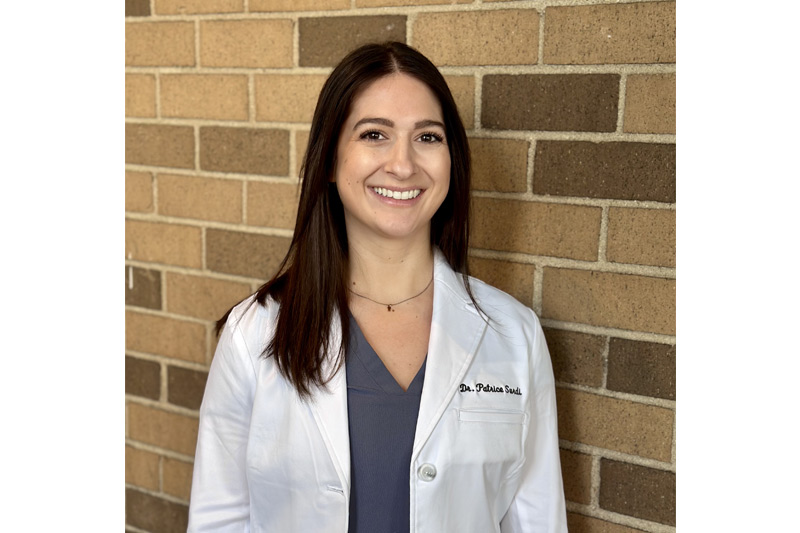 We are very excited to introduce you to Dr. Patrice Surdi! A native of Washington State, Dr. Surdi completed her undergraduate studies at the University of Washington in Seattle. She then moved to Utah where she completed her Doctor of Dental Medicine at Roseman University College of Dental Medicine. She stood out among her peers, and was officially recognized for her clinical excellence. After graduating, she completed a Roseman based New York University A.E.G.D. program (Advanced Education in General Dentistry) that focused on advanced skills in clinical care. Though her formal education is complete, Dr. Surdi believes in life-long learning and dedicates time outside of the office taking courses to advance her clinical knowledge. Her goal, quite simply is to provide her patients the best care possible.

It was Dr. Surdi's experience with transforming her once crooked smile as a child that inspired her to become a dentist; where she has the ability to create healthy, confident smiles for her patients. She believes in the importance of strong patient-doctor relationships based on trust and communication and she will take the time to discuss your treatment options while putting you at ease. She believes in treating patients comprehensively and conservatively, which makes her an excellent fit here at Studio57!

In her free time, Dr. Surdi enjoys exploring new restaurants and coffee shops, concerts, Broadway shows, and traveling.